COMPARTMENTING AND FIRE PROOFING SEALINGS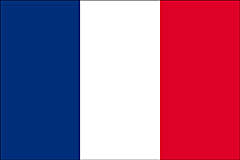 PM 004 - MASONRY WALL
CROSSING OF CABLES RAILWAY
BIG HOLE
SPECIFICATION
KM BOARD V1 mineral fiber panel, 150kg/cm density ,with fire resistant coating on one side

KM SEALER F is a single component intumescent putty

KM FPB bag made up of a fire proofing mineral fiber, text line wrapper, filled with inorganic fibers and graphitic intumescent
FITTING UP
The total quantity of the bags KM-FPB must be enough to seal the open area of the cables railways; the layers of the bags must be weal pressed.
Shape the panel KM BOARD V1 and seal the spare between pipe and wall, two panels must be fit up back to back with the covered sides outwards. Seal panel with KM SEALER F putty.
CERTIFICATION
Istituto Giordano 270639/3211 FR, pos.G.