COMPARTMENTING AND FIRE PROOFING SEALINGS
FIRE RESISTANT STRIP
FOR BUILDING JOINTS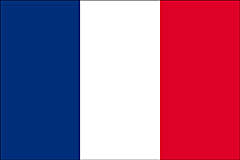 GENERALITY
KM SEALER 2GE is a fire-resistant strip suitable to ensure the fire and smoke resistance in cracks for building joints in walls and concrete slabs.
DESCRIPTION
KM SEALER 2GE is made up of a mineral fibre wool insert with graphitic thermo- expandable gasket KM-FF107. The strip is 52 mm thick; to seal structural joints in wall and concrete slabs up to 250 mm.
FUNCTIONALITY
The strip is inserted, compressing it, into the opening of building joint. The thermo-expandable gasket must be in contact with one of the two sides of the joint. If necessary, the strip can be sealed with fire-proofing putty KM SEALER F. In case of fire, the intumescent gasket expands, clinging to the fibres of the strip, sealing the joint.
CERTIFICATIONS
According to European standard UNI-EN 1366-3, EI 180 on masonry walls.
FEATURES
KM SEALER 2GE is a high resistant temperature and thermo-expanding strip building expansion joints. It is made up of a volcanic rock mineral fibre strip, covered on one side with a graphitic intumescent material KM-FF107. Compressible up to 50% of its original thickness.
APPLICATION
To seal cracks in expansion joints in fire-resistant compartment structures: walls and concrete slabs.
The strip has excellent elasticity, excellent adhesiveness on many materials such as concrete, plaster, gypsum, masonry and metal.
TECHNICAL DATA
Colour: dark grey covered side/yellow fibre strip
External covering: wrapping of ends with KM-ALU
Specific weight: 100 kg/m³ fibre strip
630 kg/ m³ intumescent gasket KM-FF107
Free expansion: at 400°C in 15 min.
Reaction onset: at 200°C
Pressure: 14 bar at 400°C
Flash point: unflammable
Dimensions: 1000X100X… mm
Packaging: in boxes/pallet
Storage: unlimited, if stored in original packaging at room temperature, a way from moisture
JOINT WIDTH 30 mm 2GE52(52)
60 mm 2GE77(52+25)
100 mm 2GE129(2X 52+25)
130 mm 2GE156(3x52)
190 mm 2GE208(4x52)
250 mm 2GE260(5x52)
FURTHER INFORMATION
It does not require any precautionary measures for use
Classification and labelling: the mixture does not require any special labelling
Danger symbols and indications: none
Warnings: none
Safety advice: none