COMPARTMENTING AND FIRE PROOFING SEALINGS
FIRE PROOFING GRAPHITIC-BASED
MATERIAL WITH HIGH THERMAL EXPANSION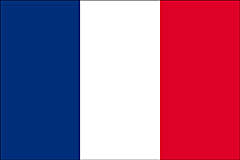 GENERALITY
KM-FF107 is a graphitic-based intumescent material with high thermal expansion. Supplying in strips with adhesive. To made up collars for fire protection of combustible pipes, gaskets for expansion joints.
DESCRIPTION
KM-FF107 is a strip of 50 and 100 mm high, in 25 mm rolls and 2 mm thick. The strip has a side with adhesive, which is protected by coating film to remove during the fitting up.
FUNCTIONALITY
KM-FF107 is a main part of the fire fighting collars. It can be wound directly on the pipes, between the wall/slabs and the pipes.
CERTIFICATIONS. • according the European Standard UNI EN 1366-3
TECHNICAL DATA
Colour: dark grey
Density: 630 kg/mc
Free Expansion: at 400°C in 15 min
Pressure: 14 bar at 400 °C
Flashpoint: not flammable
Reaction temperature: 200°C
Compressibility: up to 30%
Dangerous reaction: none observed
Storage: in a closed environment not exposed to water and moisture
Transport: no restrictions on land
No restrictions ICAO/IATA-DGR
(not in direct contact with edible products)
FURTHER INFORMATION
Acute effects to exposure: none
Classification and labelling: none require
Safety advice: none