COMPARTMENTING AND FIRE PROOFING SEALINGS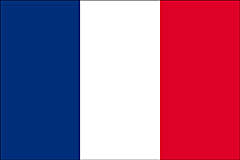 KM IMPIANTI SRL
Since 1993 We've been the first to produce and fit fire resistant products.
Thanks to our changing policy we have grown and now this is what we can offer the market.
• Study and planning of fire resistant sealing for Housing, Industrial and Tertiary fields according to customers' need.
• Most our customers are electrical and mechanical installers.
Our products are mainly employed in Hotels, Hospitals, Offices, shopping Centers, Cinemas, Theatres, Schools, etc.
• Our high performance products are certified according to the EN-1366 Europe Rule.
Suitable for fire proofing sealing of crossing holes, they are right for slabs, normal and plastboard walls.
All our products are provided with certifications, declarations of conformity and right fitting.